Inspirational speaker Francis Kong, USANA Health Sciences executive chairman of the board Kevin Guest and USANA Philippines general manager Cherry Ampig agreed to push forth USANA Philippines' commitment to enriching Filipino's lives through direct selling.
In a conference billed "Road to 1M" held at Makati Shangri-La, USANA Philippines reinforced their dedication to partake in the challenge posed by their mother company, USANA Health Sciences Inc., of reaching one million active families globally. To do this, they aim to provide Filipinos with the necessary support through direct selling as they work toward financial success and healthy living.
"The responsibility of reaching one million families rests not only on me but on every single member of the company and on each of our distributors worldwide", Kevin Guest stated. "Despite the differences in our roles, we each play a vital part in nurturing the healthiest family on earth – not only physically but also mentally. Therefore, dedication and collaboration are necessary."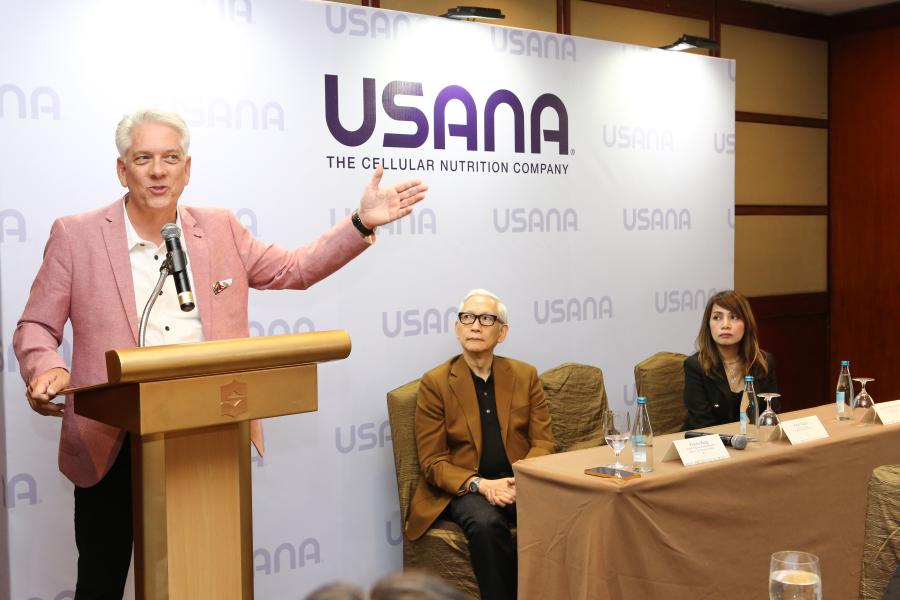 Cherry Ampig affirmed the readiness of the brand to step up to this challenge especially since they are approaching their 15th year in the country. "Throughout USANA's 15-year stay in the country, it has worked its way toward becoming the leading vitamins and dietary supplement locally. This has been made possible through our rigorous efforts of creating relevant programs and exceptional incentives while also ensuring the overall wellbeing of our direct sellers. With the right motivation, I am positive that USANA Philippines would be able to live up to this challenge presented to us."
Relatedly, business leader and USANA Philippines Ambassador Francis Kong highlighted the vital role USANA plays in the local direct selling landscape, especially in terms of alleviating the lives of Filipinos. The experience of selling USANA's products allows room for self-discovery and growth. This largely impacts the lives of its distributors, especially aspiring young entrepreneurs, since they are exposed to the reality of managing a legitimate business and the character it requires to succeed.
"USANA is a legal, legit and robust business that provides budding entrepreneurs the chance to discover aspects of themselves and help them attain success in their direct selling journey", Francis said. "This is a great opportunity for entrepreneurship, and it provides training and maturing for people. It will develop their character."