WAVHub Unviels WAVFlow3: Transforming In-Store Experience Through Sonic Precision
[Southeast Asia] - WAVHub, a Philippine-based, pioneering tech company specializing in immersive in-store marketing through Sound, Scent, and Visuals, proudly announces the release of WAVFlow3, the latest innovation set to redefine audio platforms. Building upon the success of its predecessor, WAVFlow3 boasts an advanced sonic scaping system that customizes music and messages tailored for diverse industries. WAVFlow3 has already garnered immense popularity in Southeast Asia, with a vast user base that includes prominent names such as Ayala Malls, Solaire Resorts and Casino, and the Jollibee Group. This groundbreaking platform is set to elevate brand experiences and engagement through an intricate blend of art and technology. With WAVFlow3, businesses can create a unique auditory identity that aligns perfectly with their brand. The platform offers an extensive library of music channels, allowing for the seamless integration of licensed tailored playlists that resonate with specific target demographics. WAVFlow3's message customization capabilities empower brands to convey scheduled messages, promotions, or announcement to captivate audiences effectively. "We are excited to unveil WAVFlow3, a transformative advancement in the realm of in-store audio marketing. The power to curate tailored soundscapes that complement a brand's essence is invaluable," said Carlos Hinolan, CEO and CTO for WAVHub. "In collaboration with industry leaders, we have crafted a platform that goes beyond conventional audio experiences, establishing emotional connections between brands and their audience." WAVFlow3 harnesses cutting-edge Al technology, ensuring real-time adaptability and responsiveness to consumer behavior and market trends. This empowers businesses to stay agile and maintain a competitive edge in an ever-evolving market. The success of WAVFlow3 is a testament to WAVHub's commitment to innovation and pushing the boundaries of sensory marketing. As an established leader in the industry, WAVHub continues to revolutionize in-store experiences, enhancing consumer engagement and brand loyalty.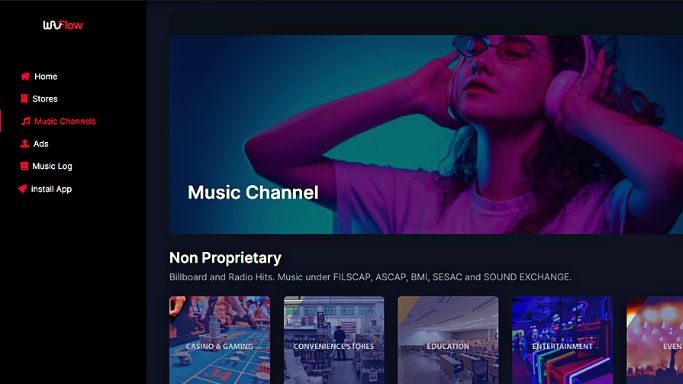 About WAVHub
WAVHub is a forward-thinking tech company specializing in revolutionizing in-store marketing through the integration of Sound, Scent, and Visuals. With a mission to transform traditional retail experiences, WAVHub develops cutting-edge solutions that create lasting impressions and foster deep connections between brands and consumers. For more information, please visit www.wavhub.global.
Contact
Maegan Therese Hinolan Marketing PR Manager press@wav.global