Union Bank of the Philippines (UnionBank) Mastercard credit cardholders, this is for you! UnionBank has teamed up with BMW for a Mastercard-exclusive raffle that is sure to enhance your credit card usage. Through this UnionBank Mastercard promo, cardholders can get a chance to drive home a brand-new 2023 BMW X1 simply by using their UnionBank Mastercard credit card!
Every P20,000 accumulated spend (from straight local or forex retail, bills payment, and installment transactions) earns five (5) raffle entries for a chance to win a brand-new 2023 BMW X1. Also, card transactions for grocery, gas, pharmacy, and utility bills have never been more rewarding, as cardholders can also win exciting eGCs through the promo's official scratch game. Simply using their UnionBank Mastercard for every straight local or forex retail, bills payment, and installment transaction with a minimum amount spend of P200, gets cardholders an electronic scratch card for this game.
"Delighting customers at every turn is something that we at UnionBank are always very excited about, and the same can be said for BMW." said UnionBank's Cards and Loans Director, Vishal Kadian.
"More importantly, this collaboration is another way for the Bank to deliver a more rewarding experience when using the UnionBank Mastercard credit card, making every spend more enriching for customers." concluded Kadian.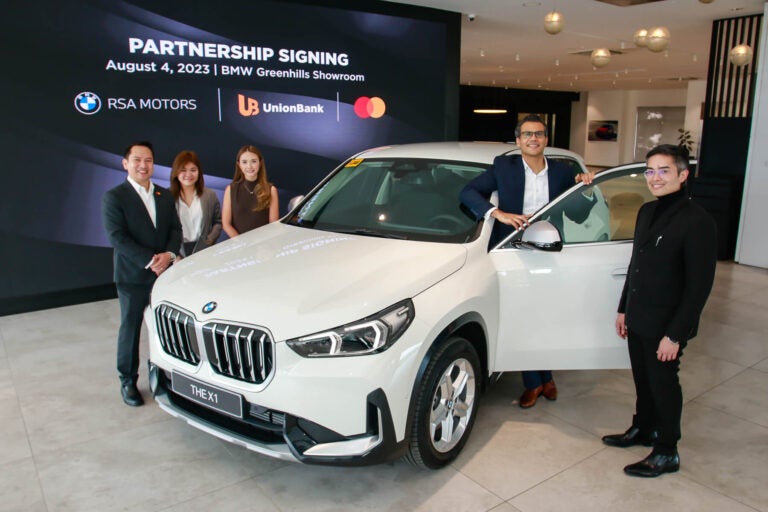 The promo is open to all active and existing principal UnionBank Mastercard credit cardholders who are in good credit standing. For details on how to qualify for the promo and other related information, visit www.unionbankph.com/bmw. Only successfully registered accounts will qualify.
The registration period is from August 1, 2023 to November 29, 2023, while the spend period is from August 2, 2023 to November 30, 2023. The raffle draw will be on December 12, 2023.
Keep using your UnionBank Mastercard credit card for more rewarding spends, and you could win a 2023 BMW X1!