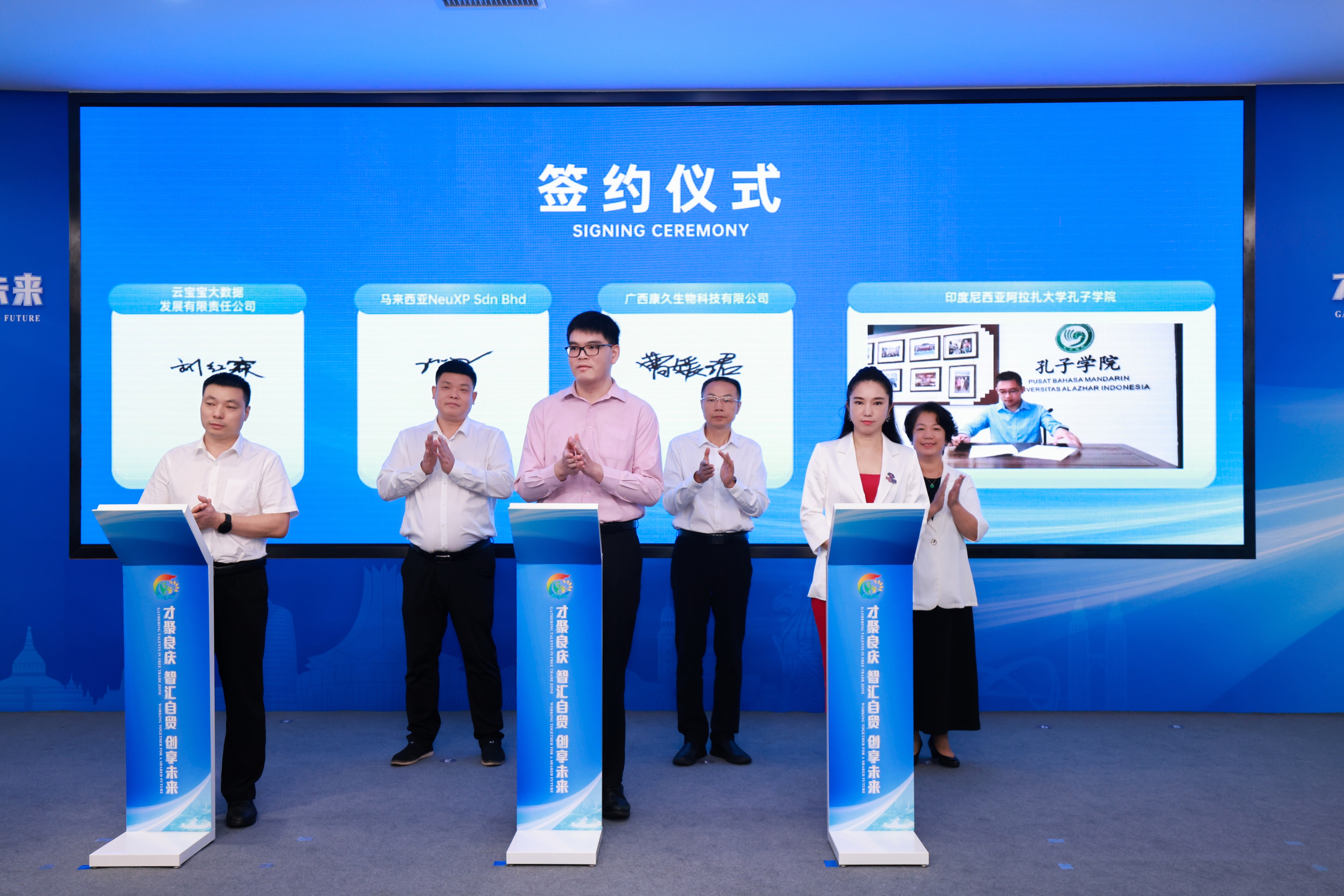 Nanning, China – NeuXP Sdn. Bhd. ("NeuXP"), a provider of an all-in-one lifestyle and business platform, is pleased to announce the signing of a Memorandum of Understanding (MoU) with CloudBae Big Data Industry Development Co., Ltd
("CloudBae"), a prominent smart city and big data platform in Nanning, to embark on a strategic collaboration that will empower both entities to access new markets, resources, and partnership opportunities.
The MoU was officially signed at the grand opening of the China-ASEAN New Smart City Innovation Center in the vibrant Liangqing District, Nanning on 15 September 2023. The event theme, "Gathering Talents in Free Trade Zone Working Together for a Shared Future," drew more than 90 distinguished attendees, including esteemed experts from ASEAN countries, corporate talent teams, and leading figures in the domestic digital economy.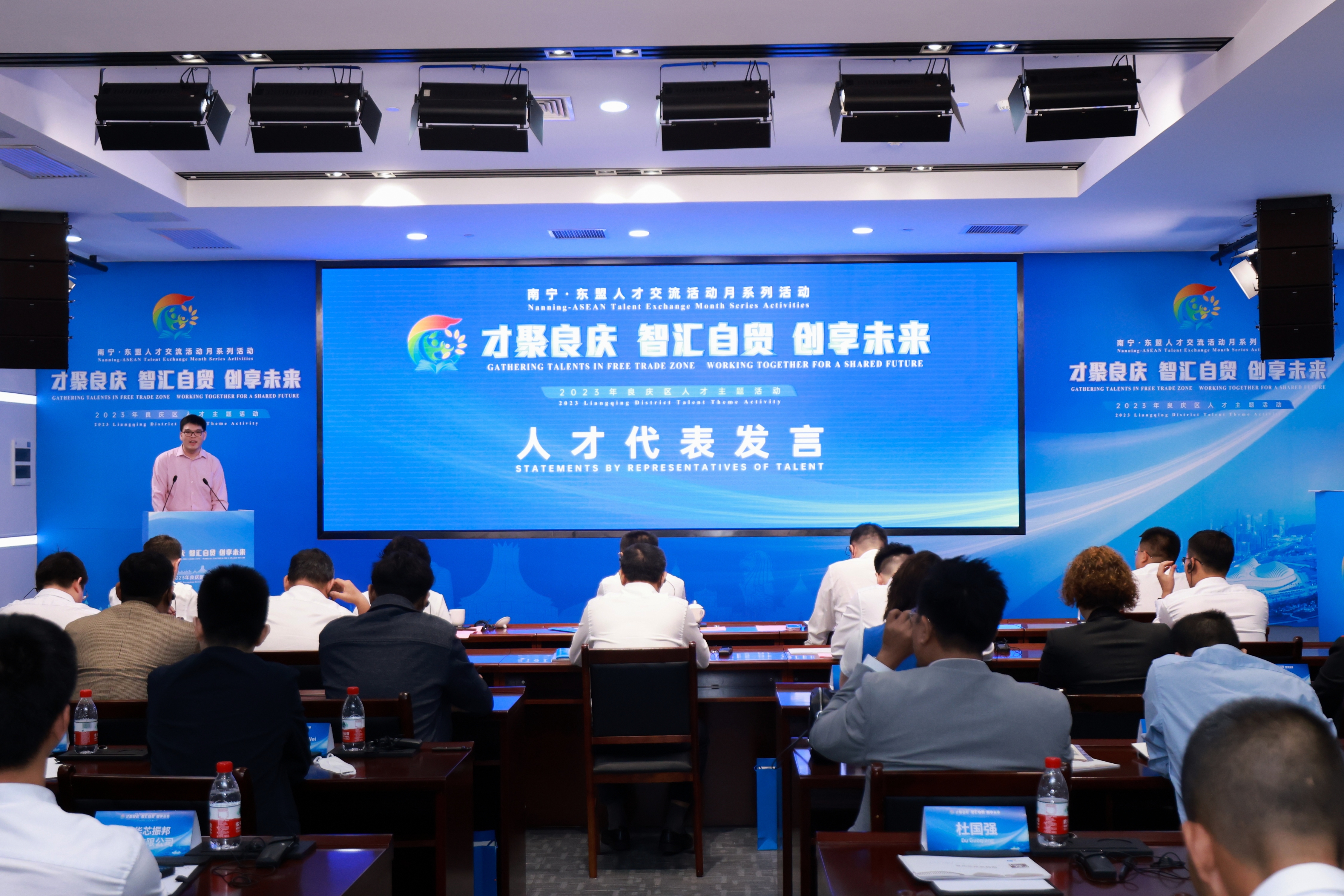 The collaboration between both companies represents a resolute commitment to harness the full potential of CloudBae's cutting-edge I-Nanning application and other innovative platforms, effectively facilitating the flow of resources and invaluable partnership opportunities for NeuXP within the vast Chinese market. This dynamic partnership is poised to empower NeuXP, allowing it to expand its footprint and offer an array of convenient lifestyle and business services tailored to the needs of Chinese tourists traveling not only to Southeast Asia but also to various global destinations.
Conversely, CloudBae, with the invaluable support of NeuXP, will be seamlessly connected to a wealth of resources and lucrative partnership prospects across Malaysia and other key Southeast Asian nations. This collaborative effort will provide CloudBae with critical business contacts and exclusive opportunities to showcase its products, thereby facilitating CloudBae's strategic expansion into overseas markets.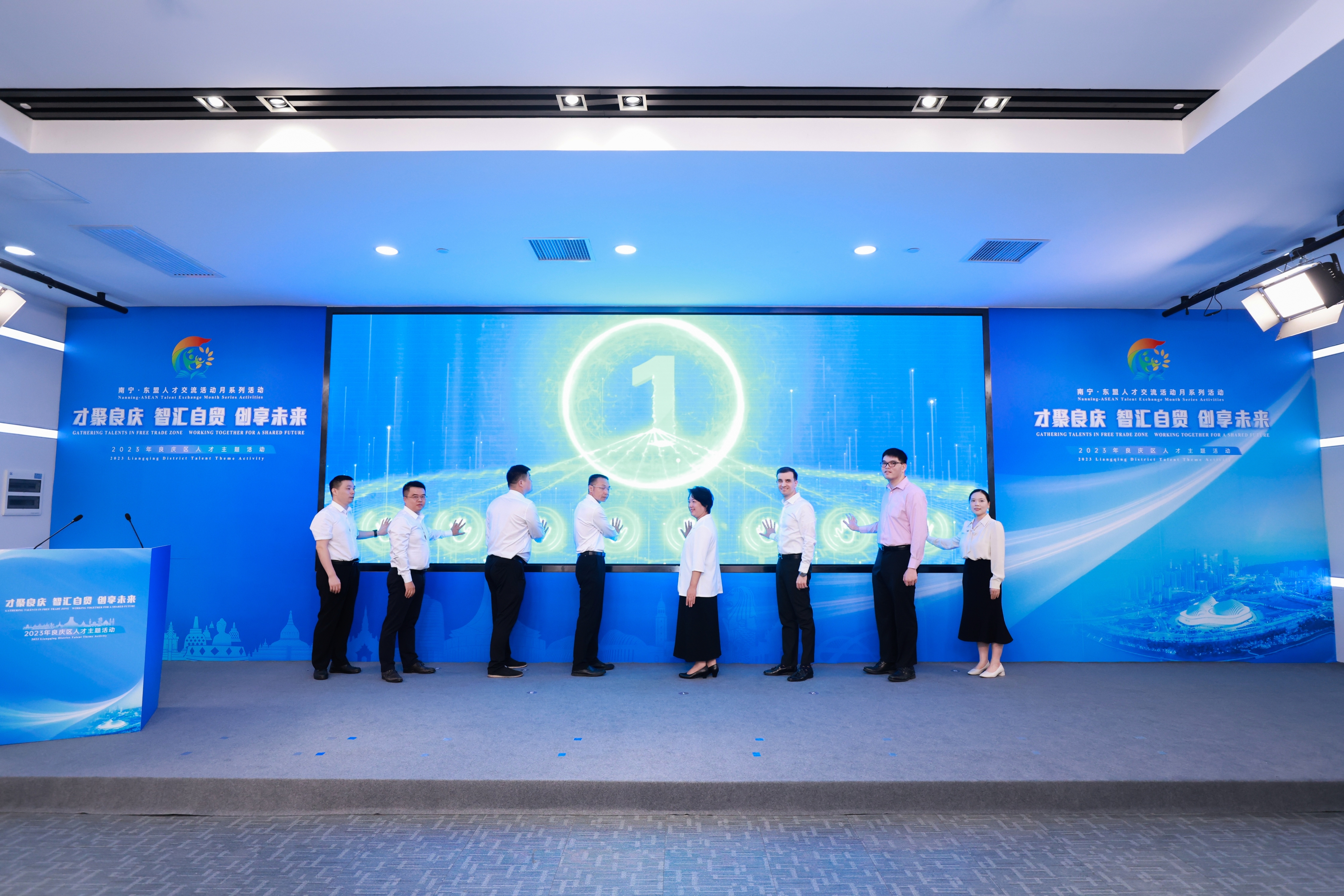 During the opening ceremony, Liangqing District showcased its investment environment and talent policies, highlighting the region's commitment to fostering innovation and growth. Eminent talent experts and scholars from ASEAN nations and China delivered insightful speeches, reaffirming the significance of international collaboration and innovation in the fintech sector.
The collaboration between NeuXP and CloudBae represents a significant milestone in the fintech industry, uniting two innovative powerhouses with a shared vision for expanding digitalised lifestyle and business services in China and Southeast Asia. By leveraging each other's strengths, resources, and expertise, both parties are poised to unlock exciting opportunities and deliver enhanced financial solutions to a broader audience.
As this partnership unfolds, NeuXP and CloudBae are dedicated to pursuing joint initiatives that will revolutionize the fintech landscape across borders and create lasting value for their customers and stakeholders.